28

Feb
Why Carburettors Leak!
Not even Grose jets are infallible, as this photo shows. Had fuel pouring out by the bucketload recently after installing fresh rubber hose (SAE J30R9, ethanol resistant since you asked ;)), because small slivers of rubber move down the system after being cut by the action of pushing the hose onto the metal pipe.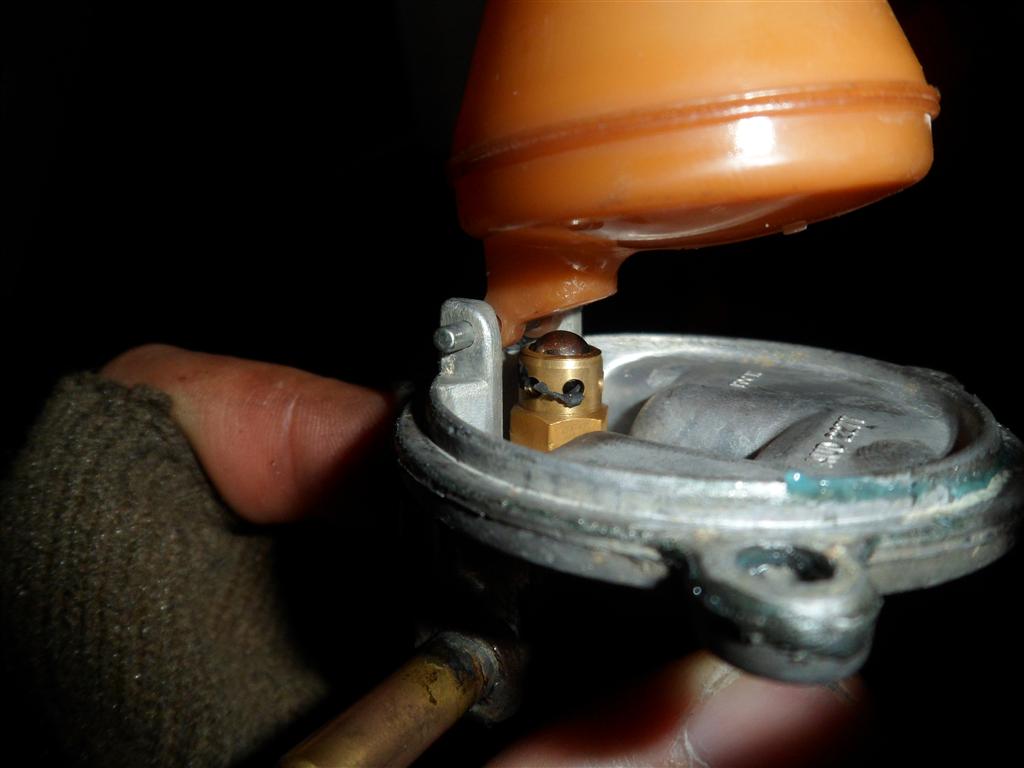 You can install a fuel filter upstream, but that's not much use when the hose you're changing is right up against the float lid. To get all this out, I had to completely disassemble the float lid, as there was a chunk bigger than the one shown here also stuck on the other side of the ball bearing.
Coincidentally, does anyone have a preferred way of shimming the grose jet very, very slightly? The fibre washers I had with the old needle valves are too thick to get the float to shut off the valve at precisely the height I want. It's currently erred on the side of having the float rise slightly too high, to avoid starvation at high speed, but this has the occasional side effect of flooding a little when the car is warmed up (you can tell because the idle drops). I'm thinking 0.5mm to 1mm shim, certainly no thicker.
Currently running with no shim: