02

Sep
Fuel Injection Manifold
This article kicks off a series on how to go about fuel injecting a Triumph Spitfire 1500. The plan is to first install a trigger wheel and Megajolt, taking care of the spark side of the ECU by making the small jump to electronic ignition. Once the Megajolt has been fully configured and all it's possible benefits explored, the next leap will be fabricating an inlet manifold and replacing the Megajolt with a Megasquirt unit controlling not only spark but fuel too.
Anyhow, here's the first draft of an idea for a modified 1500 twin HS4 inlet manifold. The carbs will be removed, and 4 holes will be drilled at the front of the manifold where it attaches to the head. Bosses for modern injectors will be welded in, at an angle that allows them to fire directly into the intake port.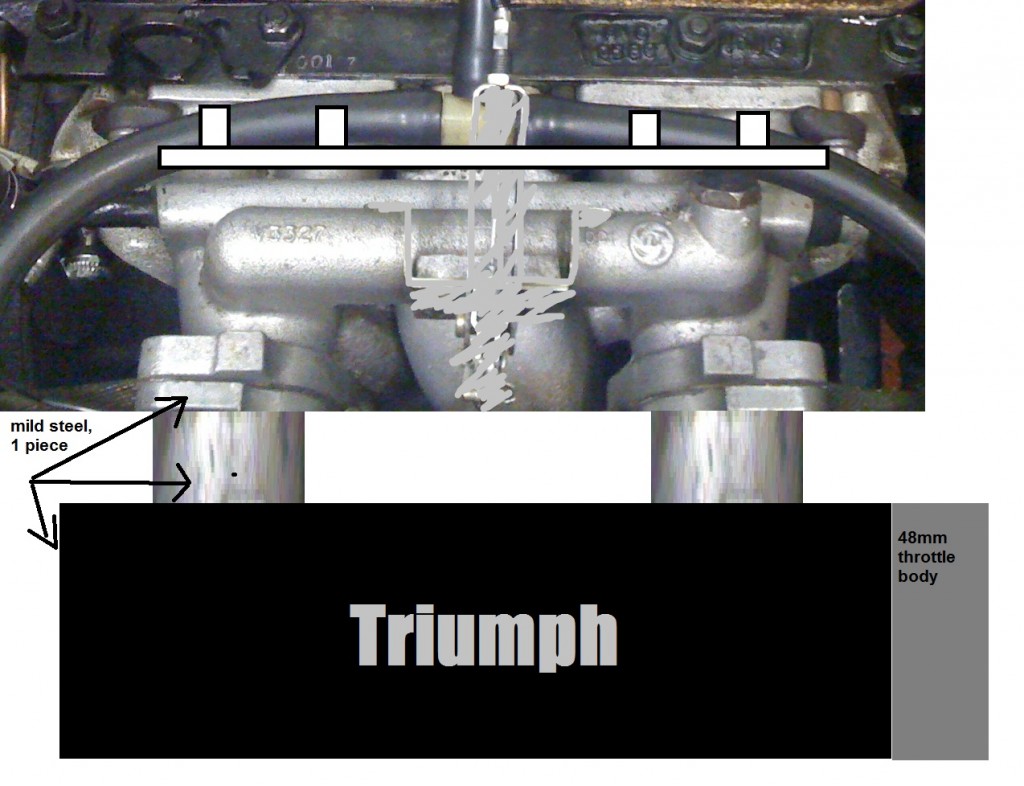 The nice thing about this method will be that it retains a bit more originality than creating an entirely new inlet manifold and plenum from scratch. Here, the plenum merely replaces the carbs as a bolt-on part of the induction system. Runners are shown as part of the plenum to maximise the length of the inlet tract, but these don't even have to be included. Perhaps they could be made as a separate item, making this a multi-piece affair?