26

Feb
Wiring Almost Finished
More progress made over the past few evenings. Car is now completely wired up, save for the idle valve (which I won't need on first startup) and IAT sensor.
I still don't know what exactly I'm going to do for air filtration and ducting, I quite like the idea of the flexible alloy ducting you can get on ebay which is comparable in price to the normal plastic based stuff. Thing is though I need something that will match a 70mm diameter ducting, and picking filters is tricky as they're all 70mm ID necks, not 70mm OD. The obvious solution is to get a short 70mm OD alloy joining pipe but that wouldn't leave me anywhere to stick in the IAT sensor (Tim had a good suggestion of just sticking it in the ducting, but if it's not rubber or silicone it won't self-seal).
Anyhow have had the car turned on with the wiring finished, haven't checked all the sensors yet but one thing I have checked is the low pressure fuel system which works a treat. You can see air bubbles leaving at the top of the swirl pot as they pass through the glass filter in the return line.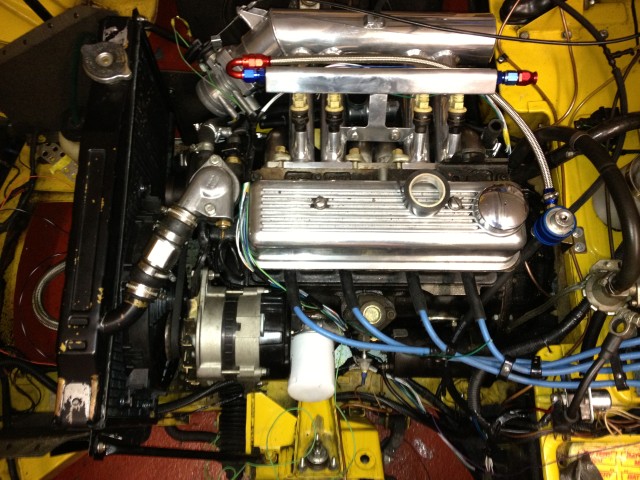 Lots of wires, all hidden after this picture was taken with black electrical tape.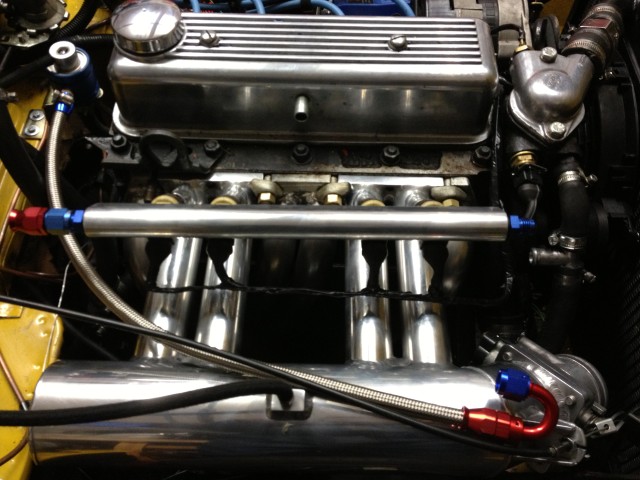 Injectors wired up. Not sure I'm that struck on the way I've done this but it will do the job.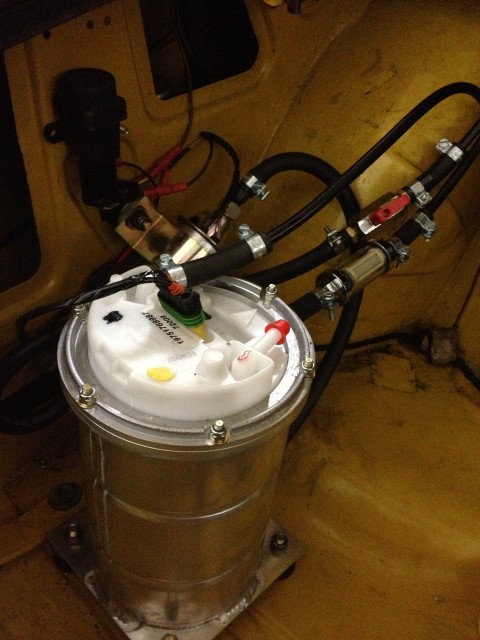 Glass washable fuel filter added in return line and HP pump wiring loom installed.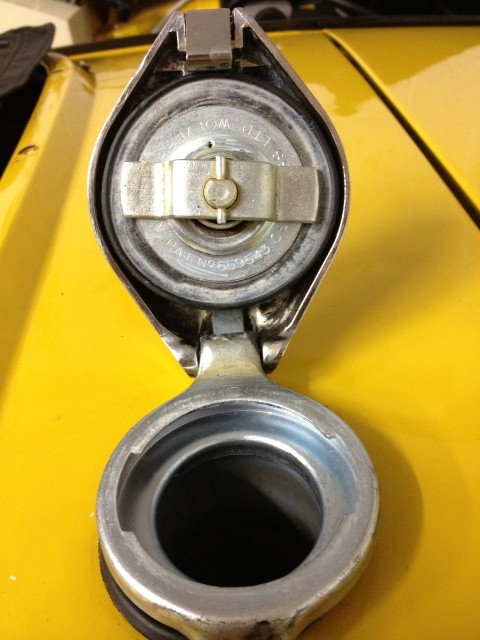 Noticed on the inside of the fuel cap there's a very small hole that seems to be blocked somehow. Think I'm gonna just drill through it with a small drill bit to open it up enough for it to effectively vent the tank.
Here's a video of the fuel going back into the tank. There's not a right lot of fuel in it at the moment.